You'll love our
powerful features.
We've got all your business needs covered
Scan & Open
Transform your GoDIzi card into a QR code that customers can scan with their
phone to open.
Easily Share GoDIGI Card vai e-mail or SMS
Share your card just by a CLICK Products & Services
Online Catalog.
Get faster inquiry on your products & services with Online catalog
and the Virtual Terminal.
Explore More Features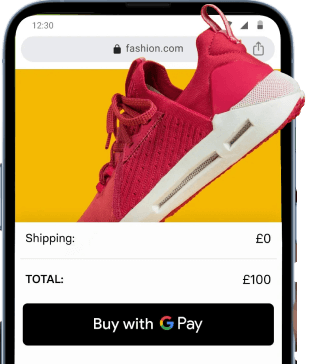 Add any
payment methods
You can add any of your payment methods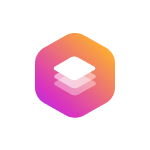 One GODIZI card
endless possibilities
GoDizi © places your business into the palm of your customer's hand.
Click to Call
Customers will call you by just tapping on call button on GoDizi card.
Click To WhatsApp
Customers can whatsapp you without even saving your number!
Click to Email
One Click and your customer will be able to send you an email directly.
Click to Navigate
Using GoDizi Card, people can navigate to your store with Google Maps.

Add to Contacts
People can save all your contact details in their phone address book.
Website & Social Links
With GoDizi card, Customers can visit your website and social sites.

Share Unlimited
You can share your GoDizi card unlimited times to anyone using social media.

Easy To Update
You can update your details as and when you want to change the detail unlimited times.

Photo Gallery
Showcase your business realted images and products to your customers (15 to 20 photos).
Youtube Video Gallery
Impress your customer by showing them your business products or services related youtube videos.

Payment Section
Display payment details to your customers, Like: Paytm, Phonepe, Google Pay, Bank Account.
Enquiry Form
Our Card can help to capture leads with enquiry form. You will get Email notification for each enquiry.
Reviews & Ratings
Anyone can give feedback about your organization and rate out of 5 stars and others can see on the cards.
Visitors count
Card shows the unique visitor count who viewed your GoDizi card, Isn't it cool!!

Open An Account
Let's get started
01
Sign up in a few minutes
02
Let us verify your identity
03
Your account is open; you can send
your first payment
What people
are saying about us
"Great concept and even better product. I am forever running out of business cards or just not having one when I need it. With the GoDizi Card, the contacts can be saved directly to your phone and best of all people interact with the things you want them to. Over 300 interactions through my card in 2 weeks. Great product & the price of a months supply of generic cards. Highly recommended!"
"If you are looking for state of the art Digital Business Cards to give you a winning edge then you should contact GoDizi. Thank you GoDizi, they are already winning new business!"
"Great idea as it creates a digital business hub that allows my clients to pick and choose how they connect with me. One can list standard contact information, my social networks all in the one place and I can use my Wikipedia entry as a type of info center, which I can link to my emails etc. I feel that it POSSIBLY works better on smartphones (iPhones and Samsung) than desktops"
Support
Frequently
Asked Questions
Do you have more questions about our services?
GoDizi – The all-in-one Business Digital Visiting Card For Entrepreneurs and Professionals to Network and Follow up with Potential Clients or Customers.
The simple answer to this question will be "Yes", and so many Entrepreneurs and Professionals have signed up to start using GoDizi the latest trend in Digital Visiting Card.
Click on "SIGN UP" button to contact us for creating your GoDizi Card.
It is a visual QR code directing to your GoDizi profile on the web.
One reason Digital is the future, almost everything in our daily life is going Digital so we thought why Business cards are any different.
Try our service now!
Eyerything you need is in GoDizi Digital Business Card
for growing your business anywhere on the planet.
Get Started Now